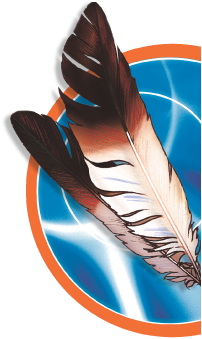 Central Interior Native Health Society
The Central Interior Native Health Society (CINHS) was established in 1991, in response to the findings of the Royal Commission on Health Care which identified that Aboriginal people accessed health care differently than the rest of Canada's population. The research supported that Native people waited a long time before accessing health care services. CINHS was created to improve access in a timely manner.  
CINHS is a very close partner with Northern Health. Primary Health Care is provided to the most vulnerable citizens in the Prince George community.  Northern Health provides appropriate funding and support CINHS as they evolve into a dynamic and forward thinking organization that is a leader in Aboriginal health, primary care reform and service integration.
Many factors set the CINHS clinic apart, including commitment to:
Put Aboriginal culture, practices and values at the heart of their work

Learn together

Recognize and work with the social determinants of health

Understand and work to redress the impacts of colonization and its tools – such as residential schools

See social justice as both a process for and an outcome of, the health and well-being of Aboriginal people

Breaking down divisions between different health care providers and professions (for example, physicians, nurses, social workers, occupational therapists, and clinical counsellors) to provide integrated patient-centred care

We are committed to staying current, considering the evidence and engaging in continuously improving quality of care.
The staff at the clinic are also committed to being part of a larger community. The staff strive to be champions for improved access and services both inside and outside of the clinic and to be partners with other leaders and seeking changes and improvements for the health of Aboriginal and vulnerable people.  The clinic staff work extensively with like-minded and visionary professionals in the health community to improve access to services for vulnerable people (for example those living in poverty).
The types of care delivered at Central Native Interior Health Society is unique. The model of care is 
Primary Health Care (PHC). Health care services are delivered using a team based approach where the 'patient' is a valued member of the team. PHC is holistic, which means it includes that whole person, their family and their community. Like the elements of the medicine wheel: physical, mental, emotional and spiritual components are included. PHC is care when you want and need it, given by the most appropriate provider (doctor, nurse, Elder, social worker etc.), accessible and continuous across the lifespan.
There is a focus on social justice, meaning care is based on the concepts of human rights and equality, and recognizes the dignity of every human being. It is based on the idea of a just society, which ensures individuals and groups fair treatment and a just share of the benefits of society. Social Justice provides the foundation for a healthy community.
This philosophy or foundational tenants has supported the Central Interior Native Health Society's leadership and/or involvement in a number of community based social justice activities in Prince George. These have included working towards ending poverty, racism, sexual exploitation, homelessness and homophobia. The Social Determinants of Health have been an effective indicator as to where systemic change needs to occur. It is our goal to be a community partner that sometimes leads, but always participates in the initiatives that strive to make Prince George a better place for Aboriginal people to live and prosper.
Harm reduction is the use of a set of strategies that reduces the negative consequences of drug use or alcohol use to the physical, mental, emotional, and spiritual bodies. We use a variety of strategies for people to choose from. They can choose to;
manage their use of drugs or alcohol

quit using or drinking

work on issues that cause people to choose to drink or use

live a drug or alcohol free life

to have continued support in all areas of their lives
The members of the organization recognize that poverty; racism, social isolation, classism, colonization, intergenerational trauma; sex-based discrimination and other social inequalities affect people's ability to recognize the amount of pain these issues have caused them to store in their physical, mental, emotional and spiritual bodies. People use drugs or drink in an effort to not feel the pain, and don't always recognize the damage they might do in the process.
CINHS offers the following strategies to promote harm reduction:
advanced access – same day medical service

integrated medical care

interdisciplinary care management

outreach services

addiction counselling

Elder on team – connecting with culture

cultural ceremonies

methadone program

sharing circle

educational programs

referral to self help groups like AA, NA, CA

referral to detox unit

referral to residential treatment programs
The program includes a Family Practice Residency Program, meaning new doctors are being trained to ensure that care will be continued to be provided.  
A unique component of the organization includes establishment of an award winning theatre company, Street Spirits. The participants in the company use Augosto Boal's methods of participatory action theatre to work with street youth to express not only the conditions of their lives but to unlock their potential for creating solutions.
Central Interior Native Health Society
1110 4th Avenue
Prince George BC Canada  V2L 3J3